Shopping Cart
Your Cart is Empty
There was an error with PayPal
Click here to try again
Thank you for your business!
You should be receiving an order confirmation from Paypal shortly.
Exit Shopping Cart
Specializing in Expert Service
If you're an ambitious person and want to get ahead in your career, there are a number of things that you should consider and that you need to do.
First of all, you should be certain that you're in the right career for you and that you work at a company that prefers promoting its employees to hiring from the outside. To be in the right career means that you're good at what you do and that you enjoy it.
Secondly, you should be approachable and friendly towards everyone with whom you come in contact on the job. Being friendly doesn't translate into spending a lot of time in the kitchen or at the proverbial water cooler. It means being pleasant around your coworkers and others with whom you come into contact. It's wise to not participate, actively, in office gossip, although it's hard to avoid hearing it. If you're asked to volunteer an opinion, it's best to be noncommittal or neutral. Since it's not always easy to discern who is gunning for the same promotion that you'd like to get, you don't want to say anything that could be damaging to you if it were to be repeated to the wrong person or misinterpreted. 
Thirdly, you should do the best work of which you're capable at your current position. Don't be content doing the bare minimum just to get by. Go above and beyond what's expected of you, whenever possible, and make sure that your boss knows what you've done. Also, if you have free time, ask your boss for additional assignments with which he or someone else in the department might need assistance. Try to find out as much as you can about how things are done and/or how things work in positions other than your own.
Fourthly, you should dress appropriately for the position that you're seeking. Image counts.
Fifthly, try to become expert at an important function of your department. Try to be the "go to" person of the group.
It goes without saying that you should show up on time and try to avoid being the first person to leave for the day.
Of course, it makes sense to investigate what the possible promotion entails so that you're gunning for a position that you would enjoy. If it turns out that you wouldn't enjoy the next move up, you might consider whether there's another position that's a promotion that you would enjoy or whether you could make a lateral move that could lead to a somewhat different career path.
Once you've been at your current position for a while and you know that you're a valued employee, you should let your boss know that you would love to be considered for any positions that should come up that are more advanced than your current position.
Some people are skilled at getting job offers and, therefore, think nothing of starting, yet, another job search that could have been avoided if they had taken the time to research the company that extended them an offer, found out exactly what the position entails, learned as much as possible about the person or people to whom they'll be reporting, discovered why the position has become available, asked to speak with people at the company who have the same or a similar position, and requested the contact information of a couple or, at least, one of the people who had the position, but left the company or moved to another position within the company. I understand that this sounds excessive and am not suggesting that you do all of this before your first interview. What I am recommending is that you don't accept a new position without doing your due diligence.
The reason that I think that it's important to make an informed decision is that, generally-speaking, potential employers aren't impressed by candidates who change jobs every year or two. If they have a choice between a "job-hopper" and someone who has shown more work stability, all things being equal, they'll choose the candidate who is more likely to stay with them for, at least, several years.
Before even going on your first interview, you should have researched the company online and it doesn't hurt to talk with a couple of people whom you know who work at the company. Admittedly, there are very few companies about which everyone has only positive things to say, however, if you hear the same negative comments from, at least, three people who you think are trustworthy, you need to take the comments seriously. You can also look for online reviews about a company, however, you need to take these reviews with a grain of salt as you don't know anything about the people who wrote the reviews.
Before going on your first interview, you should have researched the people with whom you'll be interviewing, assuming that you know all of their names. (Sometimes, if you do really well on an interview with the first person you meet, you'll be introduced to some other people at the company and, since you can't plan for this, you just have to go with the flow.) If you're told that he or she would like you to come back to meet with other people, do your best to get the names of the people with whom you'll be meeting so that you can check them out online. (In most cases, you should be able to get this information the day before the interview if the first interviewer doesn't know exactly with whom you'll be meeting on your second interview.) Very few people business people don't have Linkedin profiles and some of them have Facebook and Twitter profiles as well. Some people reveal more about themselves than others but, at least, you'll find out the interviewers' past work experience, education, groups, and charities or causes that interest them. You might even find that you have some common interests. If you can't research the people before meeting with them, check out the photos in their offices. If, for example, the person is an avid golfer, sailor, etc., he or she is likely to have one or two, or more, photos of that sport.
Since you are, also, interviewing the person or people with whom you'll be working, even during your first interview, at the end of the interview, when the interviewer asks you whether you have any questions, one of the questions that you should ask is "How would you describe what it's like to work for you?" or "What is your management style?" 
Once you get a job offer, you can ask to speak to one or two potential colleagues at the company and ask for contact information for a couple of people who have left the company and someone who had the position previously. Sometimes people leave companies for benign reasons, i.e., they're moving to a distant location, they've decided to go back to school, they realize that it isn't the right career for them, etc. It's better to communicate with these people by telephone than it is to communicate by email as you're more likely to uncover the truth by telephone.
The final decision regarding whether to accept an offer should be made by your gut. If you sense that your potential employer is someone with whom you won't enjoy interacting, don't accept the offer. If the work that you'll be doing doesn't interest you or if it's something that you don't think that you're that good at, don't accept the offer.
Admittedly, you might have done your due diligence and find that the position is very different from the way that it was represented to you; the person who hired you leaves and is replaced by someone who is very difficult to work with; you like the position, initially, but, in time, it changes and you don't like it anymore; etc. These things happen and, if you had done your due diligence, you are not, at all, at fault.
The scenario that I described in this post applies, primarily, to people who get into the job market because they're not that happy with their current positions. It applies, only to a lesser extent, to people who are out of work and who are not independently wealthy or being supported by someone else. In that case, people should still do what they feel is appropriate due diligence, however, it is understandable if they accept an offer that isn't up to snuff and continue to look for an offer that is.
A while back, my chiropractor asked me how I get clients. My response was "Serendipity". That's only partially true though. 
If you work hard marketing, networking, getting the word out about your company any way you know how, serendipity kicks in. For example, I sent marketing letters to big-firm attorneys for a year. I didn't get much work from my efforts: two attorneys hired me for errands and another attorney hired me to get a famous artist's signature on his book at a book signing. I did, however, reconnect with a lovely attorney whom I had placed a long time ago, when he was an associate, and who has, since, become a very successful department head at an international law firm. This appreciative contact of mine was kind enough to introduce me to a potential client who, in turn, was thoughtful enough to invite me to a few events where I could meet potential clients. Last year, an attorney for whom I didn't do any work, but with whom I had spoken, a couple of times, referred someone who works with her to me for my medical escorting services. I am certain that if/when this medical escorting client needs this kind of service, again, she will contact me as my other medical escorting clients have hired me more than once. 
Another way that I've gotten clients is through a professional network to which I belong. I did a resume for a fellow member's daughter, a Linkedin profile for another member, and was hired, by a third member, for a part-time job as an assistant recruiter for a Fortune 100 company. I've made some wonderful connections through my networking activities: two of whom I've hired for part-time work and one of whom has become a personal friend.
My chiropractor, an angel, has given out my business cards to clients of his who could benefit from my services and, although I haven't, as yet, gotten any clients from his efforts, one of these days, it's bound to happen.
I also keep my eyes open for all kinds of opportunities that interest me. Whether it's volunteering at a golf tournament held at a local country club or doing much less glamorous work, I'm available and willing to do it.
I'm more fortunate than many in that my company provides wide-ranging services, but that's not the point. A small business owner has to view every interaction that he has as a possible business opportunity. He needs to be professional, responsive, kind and caring, especially in my business, so that people will want to hire him. He also has to be good at whatever he's hired to do and be willing to go the extra mile for his clients. Clients have long memories for service providers who have provided more than what they expected.
I don't really believe in luck. I believe that if you work hard and smart, you "get lucky". 
People like to hire service people and professionals who are talented, reliable, warm, sincere, trustworthy, and honest. If you're good at what you do and if you possess the aforementioned qualities, the word, eventually, gets out and other people will hire you.
All of this doesn't happen overnight: it takes time and patience. If you put in the effort and have a positive attitude, the clients will come and it will seem to be serendipitous.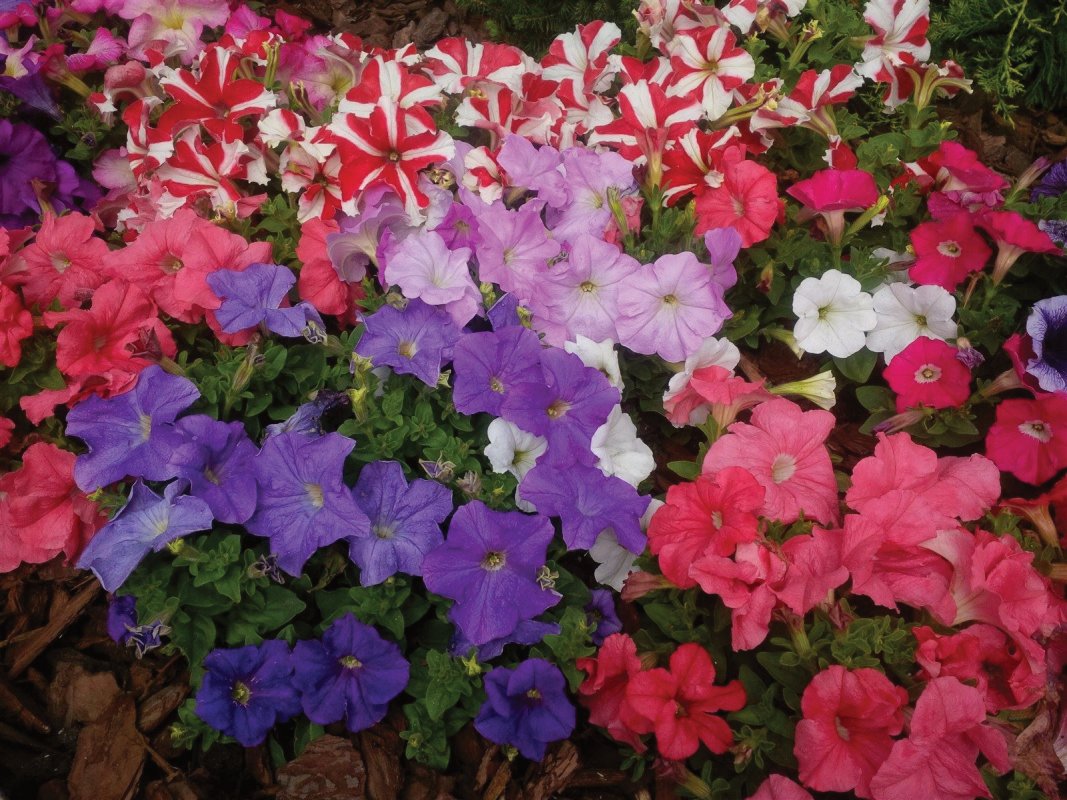 I don't know about you, but when the weather is spring-like, I sometimes have trouble focusing on work. I want to go for long walks, listen to the birds chirping, watch the tulips push their way slowly but steadily into sight, and hear the squeals of delight from toddlers and little children enjoying themselves in the park.




That's what I want to do. What I actually do is control my desire to be outside, playing, and concentrate on work.




I use a few platforms to quote on projects. These days, my favorite platform is LInkedin ProFinder, a.k.a., LIPF, at least, for purposes of this post.




I like LIPF because it's well-priced, it's affiliated with a professional platform that people trust, it offers the information about the potential client that I need, and it notifies me when a new project is available. I receive, approximately, 80 projects a month to quote on for a fee of $65.31/month, including tax. I quote on almost all of the projects that I receive. As I am, typically, competing against 4 other service providers, on this platform, my chances of being hired are only 20%, but my chances, to date, are no better on any other platform that I use to quote on projects.




So far, I've observed that, as a group, the clients who have hired me from LIPF have been a bit nicer than the clients with whom I've worked from other platforms, but I wouldn't read too much into this as, to date, I've worked with more clients from another platform. My experience has been pretty similar with the two platforms that I use most frequently in terms of the number of projects for which I'm hired. The major difference is that I spent a small fortune, last year, quoting on projects on the other platform. A service provider who provides a very useful service has a lot of competition and my experience has been that you have to quote on a lot of projects to be hired, even if you write a good note and your fee is competitive.




At first, I was both surprised and disappointed by the ROI that I was experiencing, more on the other platform than on LIPF, but I eventually came to realize that despite the fact that my credentials and experience for the primary service that I provide are stellar, possibly superior to those of my competitors, some potential clients might be intimidated by that and others might have a habit of considering price over quality when hiring service providers. My fee is mid-range: I purposely price my services to be fair to my clients and to myself. When a potential client is looking for an experienced and well-trained person in my field of expertise and understands how important a high-quality resume is to a search for a new position, he or she is more likely to hire me. I, also, factor into the equation the fact that not everyone makes good or smart hiring decisions. Finally, based on my informal market research on the other platform with which I have a lot of experience, there are other service providers in my field who make outrageous promises, something that I categorically refuse to do as I'm honest and sincere in my approach to business and, in fact, in my approach to everything.




Long story a little shorter, if you only have a finite amount of time and/or money to quote on projects or if you would rather concentrate on one platform, Linkedin ProFinder is the platform for you as you'll get "more bang for your buck" and for the other reasons that I indicated previously in this post.

Anyone who is a small business owner or a professional will tell you that he has a lot of competition. It's true. There are many ways to distinguish oneself from one's competition, however, one of the best ways is to be available 24/7. I can hear the pushback and it's deafening! "Nobody should have to work 24/7!" "Are you crazy?" "Aren't I entitled to have a life?"




I'm not saying that you should work 24/7: I'm saying that you should be available 24/7. To be more specific, I'm saying that you should be available, anytime, for your good, long-term clients.




This is not an easy thing to do as everyone needs some r&r (rest and relaxation). However, there are a few ways that you can do this without feeling resentful or put-upon. One way is to charge more for off-hours, weekend, and holiday services. Another way is to take time off to make up for the r&r that you missed by being available 24/7. A third way is to have a reliable backup person in place.




If your long-term clients know that you'll be there for them when they need you, they are very unlikely to replace you with one of your competitors. Loyalty is a two-way street. The more you are willing to put yourself out for your clients, the fewer reasons they'll have to shop around. You will also earn a reputation for being a service provider who truly goes the extra mile for his clients.




Good, long-term clients are not that easy to come by. It makes sense to go out of your way to accommodate them.

Very few people start a business the year that they become eligible for Medicare. I launched my small business, Accentuating Service, 6 days before my 65th birthday! Since my new business incorporated some of the elements of my prior business,I wasn't entirely entering unchartered territory, however, my new business included an unfamiliar field -- that of providing concierge services. Furthermore, my prior business didn't require me to become my own SEO expert or to write blog and social media posts as I was well-known in my former profession of legal recruiting.




I launched Accentuating Service because the legal market had changed, dramatically, and although I had loved legal recruiting for 25 years, the last 5 years had depleted me of my motivation and my prior enjoyment of my career. It was obvious to me that I needed a change...that I would have to reinvent myself.




Starting a new business is, by turns, exciting, scary, frustrating, depressing, and exhilarating. I learned a lot about myself during the start-up phase of this journey. At the top of the list of my discoveries was that I can do just about anything that I want to do. My life motto is, "Where there's a will, there's a way." I proved the truth of my motto! I also learned the value of persistence in the face of insurmountable obstacles and how useful it is to have a helpful network of people around me with the same business goals. Finally, I learned the immense importance of networking with new people.




As for my clients, they are presenting well-written resumes to potential employers and getting much better results from their interviews since meeting with me. In fact, one of my clients was able to land a good position within 2 weeks of my prepping her for interviews!




I have found Linkedin ProFinder to be an excellent tool for connecting small business owners with people who need various services. The process is simple and it works well. The more projects I get from ProFinder, the greater my business' reach becomes as satisfied clients often tell their contacts about talented service providers. Linkedin has also been a wonderful resource for getting the word out about my business. Any serious business person, business owner or not, MUST have a good Linked in profile as, if he doesn't, potential employers or potential clients will wonder why not and might view him as a person who lacks business savvy.




Being the president of Accentuating Service has taught me that there are wonderful business sites, like Linkedin and ProFinder that are instrumental in expanding one's business and that there are generous people who would gladly advertise your business for you if you make the effort to meet them and tell them your story.

We all like to think that we make an impact on others and that we are memorable. The problem is that many folks meet and interact with so many people, even in one year's time, that it's highly unlikely that they can remember everyone whom they've met.




That's why it's essential for business owners to keep their and their company's names in front of past, current, and potential clients on a regular basis.




There are a number of ways to remind clients of your existence. You can do as I do and send ecards on a regular basis; you can send regular newsletters; you can send articles of interest and/or invitations to events that would interest your clients; you can take your clients for lunch or drinks, etc.




The bottom line is that it's not difficult to be unforgettable and it doesn't involve being exceptionally beautiful or handsome, brilliant, hilarious, or fabulously wealthy.The key is to not give people an opportunity to forget you by being visible and persistent.







There is, and has been, a huge movement of people into entrepreneurship. Employees sometimes think that they know more than their employers do and, sometimes, they do. They also tire of reporting to someone else and having little control over their lives. Sometimes, good employees lose their jobs and have trouble finding a comparable position in a down job market.




There are many reasons to consider starting your own business, however, entrepreneurship isn't for everyone.




To be successful as an entrepreneur, you need to have a number of talents or enough money to hire people who can do the things that you either don't know how to do or don't want to learn how to do. If you don't have enough money to support yourself for a few years until your business becomes profitable, entrepreneurship isn't for you, unless you have a partner who can support you financially. If you have a great idea that you can "sell" to venture capitalists, you might be able to get funding for your business, however, it's not that easy to come up with a great original idea for a product or service.




You have to be determined to make a success of your business and you need to be confident and persistent and have tremendous mental, emotional and even physical endurance. You, also, have to be willing to work night and day and on weekends, at least until your business gets off the ground. You have to be flexible enough to switch gears if what you're doing isn't working. You have to network, market, participate in social media and blogging and you have to do administrative work if you can't afford to hire an assistant. 




If you're the kind of person who excels at only one thing and is uncomfortable being responsible for a wide range of tasks, entrepreneurship might not be for you, unless you have the money to hire others to fill in the gaps.




Most of all, you have to be a leader and you need to have the confidence to rely on your own judgment since the buck stops with you. You need to be able to ride out the hard times and, if people work for you, you need to be able to inspire them and treat them nicely and respectfully. You, obviously, need to know how to bring in and keep clients and how to get paid in full for your work, as some clients will attempt to short you.




Entrepreneurship isn't easy and, as I had stated, previously, it's not for everyone. If it's not for you, it doesn't mean that there's anything wrong with you. It's good to know one's strengths and weaknesses and it's important to play to one's strengths. 




If entrepreneurship IS for you, it can be, at turns, exciting, frustrating, overwhelming, and very emotionally rewarding. It is, however, not for the faint of heart.







Some people think that their boss shows favoritism. They're probably right. Small businesses and departments of large businesses are like families: there's the authority figure, i.e., the boss and the children, i.e., the employees. Some bosses might be taken in by flattery, but I strongly suspect that they are in the minority.




Bosses can't help but favor employees who do a good job and who are cooperative. Demanding employees who are always negotiating and who feel that it's their right to criticize the boss are the employees who will not be given the best assignments and who will be asked to leave, first, during a business downturn.




The best way to get along with the boss is to be reliable, good at whatever work you do, cooperative, and responsive. Your boss has plenty on his plate and you become expendable when you give him a hard time or annoy him.





No matter how nice your boss might be, he's still your employer and you should edit your words when you communicate with him. If you communicate with your boss the same way that you communicate with your BFF, you do so at your own peril.




Don't leave your common sense or your manners at home -- bring them with you to work. Consider how you would want to be treated if you were the boss and treat your boss accordingly. Unless you want to be in the job market, again, or you bring something so special to the table that your boss can't find it elsewhere, you would be wise to treat your boss with courtesy and respect. Try to make your boss' work life easier and more pleasant. If he's normal, he'll repay you with loyalty, raises and promotions (if available), and great references (if or when you leave). You'll be a favored employee.


0

/